Discover the endless possibilities of nanotechnology and its groundbreaking applications in electronics!
Nanotechnology, with its unique principles and quantum effects, has become the driving force behind breakthroughs in electrical and mechanical engineering, materials science, physics, chemistry, and biological sciences. As the electronics industry seeks to surpass Moore's law, nanotechnology offers a promising solution. Imagine smaller, faster, more efficient devices packed onto computer chips, revolutionizing computing as we know it.
In this compendium, we explore a wide range of novel applications that highlight recent advances in electronics research and fundamental nanoscience. Discover how electron, and X-ray microscopy techniques play a vital role in unlocking the potential of nanotechnology. With incredible expansion opportunities on the horizon, the possibilities are limitless.
Join us and be at the forefront of this groundbreaking field. Explore the future of electronics and witness the power of nanoscience in action. Don't miss your chance to be part of a revolution that will shape the technological landscape for years to come.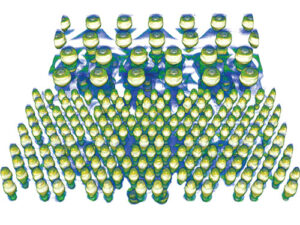 Key topics in this Expert Insights include:
Surface analysis and lithium detection
High-contrast imaging of graphene layers
Tailored optical functionality through nanolithography
Defect detection in integrated circuits using x-ray microscopy
One-step crystallization for efficient solar cells
Surface texturing and coating for enhanced surface properties
Transparent fused nanowire electrodes
Highly sensitive conductive elastomeric nanocomposite films with graphene