Knowing the density of a material or product is essential for assessing its quality and is used across various fields, such as life science, medicine, materials science, oil, prosthetics, and battery research.
This Expert Insights publication presents current trends and key developments in density determination to decision-makers and laboratory practitioners.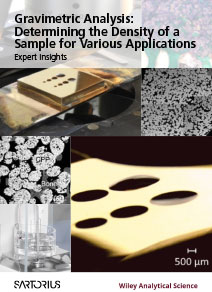 You will learn the basics of mass determination and how to calculate measurement errors.
Additionally, two Wiley Online Library articles are featured, demonstrating how Sartorius instruments are the ideal solution for laboratories of the future.