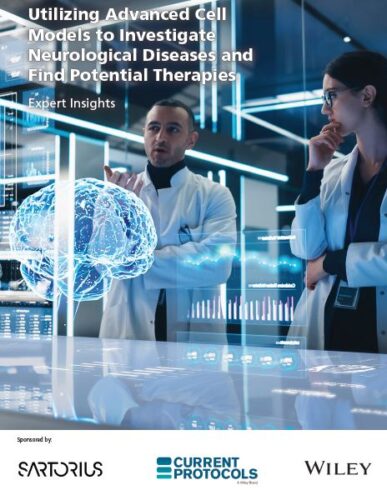 Neurodegenerative diseases like dementia and Alzheimer's pose a challenge as they affect cognitive characteristics unique to humans. Researchers are studying the origin and treatment of these diseases using cell models like brain organoids. Advances in technology have made it easier to analyze primary human cells and induced pluripotent stem cells (iPSCs), allowing for label-free analysis and interference-free culture conditions.
This expert insights hopes to provide scientists with more information on how to use cell models in neurological diseases allowing you to further your research in this field.
Download this complimentary expert insights today!
What you will learn about:
iPSCs for generating 2D, 3D, and blood-brain barrier models
iPSCs in the study of Alzheimer's disease and amyotrophic lateral sclerosis
the role of α-GPC in reducing cognitive decline
SH-SY5Y cell models
neuroblastoma cell models
Articles contained in the collection:
Neuroprotective potential of choline alfoscerate against β-amyloid injury: Involvement of neurotrophic signals
Studying human neurological disorders using induced pluripotent stem cells: From 2D monolayer to 3D organoid and blood-brain barrier models
Improving in vitro models for Alzheimer's disease
Optimization of SH-SY5Y differentiation using growth factors and cytokines
Quantifying chemotherapeutic cytotoxicity in glial cells using AI-driven label-free cell analysis
iPSC-derived motor neurons and microglia from ALS background display disease phenotype