Messenger RNA (mRNA) is a promising therapeutic approach for the treatment and prevention of many conditions. Despite the promise, degradation and delivery issues still hinder the broadscale use of mRNA therapies. Effective delivery systems, such as lipid nanoparticles, can protect the integrity of the mRNA cargo and overcome these known challenges.
This publication provides an overview of lipid nanoparticles for the delivery of mRNA therapeutics. The studies featured in this publication are intended to educate researchers on important considerations and strategies for the design and development of lipid nanoparticle-mRNA formulations.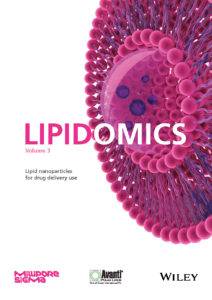 Key topics in this Expert Insight include:
Design of Lipid Nanoparticle-mRNA Drug Delivery Systems.
Getting Lipid Nanoparticles into the Body and Cells.
Delivery of mRNA Cargo from Lipid Nanoparticles.
Register
Register below to get access to the Expert Insight.

(*) These fields are mandatory. Without the provision of this data, and in particular your consent to receive marketing messaging, accessing this Expert Insight is not possible.
Already registered? Click here