Healthcare professionals play a pivotal role in influencing parent's decision for childcare, and in establishing and maintaining a practice-wide commitment to communicating effectively about vaccines and maintaining high vaccination coverage rates. This E-learning programme is exclusively designed to guide HCPs with conversational techniques and behavioral skills for discussing vaccines with parents.
---
Educational Objectives
Vaccine Prime Academy aims to equip HCPs in India with the skills and knowledge to address parents' concerns about vaccines and to improve vaccination coverage rates. By completing this E-learning activity, participants will be able to:
Appreciate the role of effective communication and appropriate behavior in clinical practice.
Grasp the basic principles of patient communication to achieve optimal outcomes.
Avoid unnecessary conflicts, confusion, distrust, and discomfort among parents and attendants.
Apply the learnings in regular clinical practice and successfully manage the immunization programme and vaccine coverage rate.
Programme Structure
To join the E-learning programme, you just need to fill out a simple registration form.
Before you start the modules, you will take a pre-module assessment to evaluate your current practice patterns and identify your learning goals.
The programme consists of two sections, each with a learning time of 30 minutes.
In each section, you will watch six scenarios based on real-life situations in a doctor's clinic, where parents ask questions about vaccination or vaccines. You will learn how to communicate effectively and avoid common pitfalls that can lead to miscommunication or mistrust. You will also learn how to use evidence-based tools and strategies to increase parents' acceptance and confidence in vaccination and improve vaccine coverage rates.
After completing both sections, you will take a post-module assessment to check your understanding and progress.
Once you complete all the sections, you will receive a certificate of completion.
In the resources section, you will find videos of experts sharing their recommendations and clinical experiences on how to manage concerned parents and recommend vaccines (#HowIRecommend).
Faculty
Vaccine Prime Academy, has been conceptualized and developed by Wiley in collaboration with an independent Editorial Panel and is officially endorsed by the British Society for Allergy & Clinical Immunology (BSACI)
Editorial Panel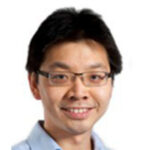 Dr. Patrick Yong is a Consultant Immunologist and clinical lead in the Department of Immunology, Frimley Park Hospital, in Frimley, Surrey, UK. He has a wealth of experience in the field of immunology and allergy, is passionate about advancing the knowledge and practice in the field, and providing the best care for his patients. He has served in roles in the Royal College of Physicians, Royal College of Pathologists and British Society for Immunology Clinical Immunology Network.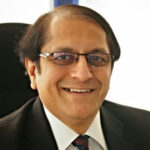 Dr. Pramod Jog is a renowned Pediatrician and Neonatologist who has been practicing for more than 38 years. Dr. Jog is also a Professor of Pediatrics at DY Patil Medical College in Pune. He has been involved in various leadership roles, such as being the President of the Indian Academy of Pediatrics (IAP) in 2016, a Standing Committee Member of the International Pediatric Association from 2016 to 2019, and the Chairman of the IAP Advisory Committee on Immunization from 2015 to 2017. In addition, Dr. Jog has worked as a Senior Consultant for UNICEF, a Chief Editor for Times of Pediatrics, and a Member of the Pediatric COVID Task Force for the Government of Maharashtra.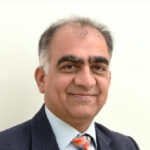 Dr. Rajiv Mohta is a Consultant Pediatrician & Adolescent Health Specialist with rich experience of 34 years in his field. He is the Managing Director of Mohta Children & ENT Hospital, a prestigious healthcare facility that provides excellent pediatric services. Dr. Mohta also works as a Consultant at Nelson Hospital in Nagpur, where he offers his expertise in pediatric care. He is also an Adolescent Health Specialist & Counselor at New Era Mother & Child Hospital and KIMS-Kingsway Hospital, where he helps young people with their health and emotional issues.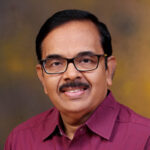 Dr. Sanjay Srirampur is the Academic Head and a Senior Consultant, and Child Specialist at Rainbow Children's Hospital, Hyderabad. He has been awarded the prestigious Fellowships of the Indian Academy of Pediatrics (FIAP) and the Royal College of Pediatrics and Child Health (FRCPCH) in the UK. With his remarkable education and vast experience, Dr. Srirampur delivers the best possible care to his young patients.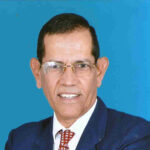 Dr. Suhas Prabhu is a Consultant Pediatrician at Hinduja Hospital Mumbai, where he has been practicing for more than three decades. He is a renowned expert and has served in various leadership roles in the Indian Academy of Pediatrics. Dr. Prabhu is also an avid teacher and speaker, who frequently shares his knowledge and insights at different regional and national events. He has written over 30 articles in national and international journals on various topics related to Pediatrics. He has received several awards for his outstanding work in the field. He has served as the Assistant Editor of "Pediatric Clinics of India" and the Section Editor for Antibiotics for the Journal "Pediatric Infectious Disease" published by the Indian Academy of Pediatrics, Infectious Diseases Chapter.
Society Partner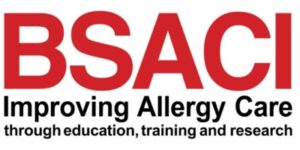 The British Society for Allergy & Clinical Immunology (BSACI) represents the field of allergy in all its aspects. The Society's mission is to enhance the quality of care for patients with allergies and immune disorders through education, training, and research. It does this by promoting best practices, providing opportunities for continuing education, setting standards for allergy training, and supporting research into the causes and treatments of allergic diseases.
E-Learning Activities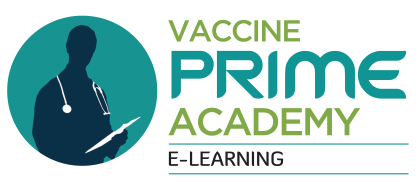 Module 1 (Scenario 1-6): Available Now
Module 2 (Scenario 7-12): Coming Soon
Already registered? Click here to resume your E-learning.
#HowIRecommend

This resource has been made possible by an educational support from Sanofi paid to Wiley, as a service to the medical profession. Sanofi has had no influence over the content or selection of the Editorial Panel. The Indian Faculty in the Editorial Panel has been remunerated by Sanofi directly for their contribution.
---
© 2023 Wiley India Pvt. Ltd.